Grow with Kidwise. Start now for Free!
Be Seen
Create a great first impression. Add your Listing Page & be found when parents search or browse categories. Provide details on your classes, activities or services, contact information, add a cover image & logo and you're set to get noticed. Get recommendations & reviews from parents, and be among the first to be seen.
Be Known
Build your reputation. Browse & participate actively on the groups on Kidwise, answer queries from parents, and share suggestions & advice. Post updates about your classes, events, workshops, and even write articles for publishing on Kidwise. These will help you to increase visibility, and to build your credibility by showcasing your capabilities. 
Be Chosen
Your ratings are the most important factor for being visible on Kidwise, and getting enquiries from parents. Listings with reviews get 9 times more  enquiries than those without reviews, on average.  Plus, on Kidwise, parents can connect with you directly at the contacts provided in your listing. 
Register & Add your Premium Listing Page now...for Free*.
No upfront payment. No commissions. No charges per lead.
Add a Premium Listing now, totally free for the first one month. Get 5 genuine reviews on your Listing Page, within the first month, and get an additional one month free. At the end of the free period, you can choose whether to continue your Premium Listing with Quarterly/Annual payment, or to downgrade to a Free Basic listing, with no payment required
How Kidwise helps you grow
Dedicated listing page so you can be found when parents browse a category, or search for schools, classes, activities or services.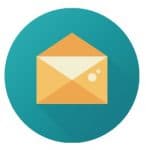 Showcase your experience, qualifications & capabilities, and share your contact details, so parents can connect with you directly.
Display ratings, reviews & recommendations from parents on your listing, to convince other parents to choose you.
Post in the groups to update parents about events, workshops, etc. , and reply to parents' queries & share advice to build trust.
Additional Benefits with Premium Packages
A picture is worth a thousand words. Make your listing stand out with a Cover Pic & logo, to showcase your school, academy or events.
Premium listings get more visibility, and hence more leads – your listing will have display priority over Basic listings with similar ratings.
Longer description text limit to say more about your business; show your listing in more sub-categories for better visibility.
Get preference in being referred to parents who enquire about your category through our email and whatsapp / messenger.
Add your Premium Listing now. Choose your category below.
Introducing PARTNER OFFERS. Grow your leads & conversions with Offers!
Now you can list (for Free!) discounts & free classes/ services that you want to offer to the parents on Kidwise. The Partner Offers shall be published on the Offers Page, as well as shared on Kidwise groups, digest emails, and the best offers shall also be promoted on our social media channels. So go ahead and add your offers like these examples below:
30% off first month fees for Kidwise members
3 free trial classes for Kidwise members
20% off on half-yearly & annual subscription
Any online course for Rs.299 (Regular Price : Rs. 599)
Pricing for Premium Listings:
Quarterly (3 months) : Rs. 1899
Annual (12 months)   : Rs. 5999 (21% benefit)
( GST @ 18% will be additional)
Terms & Conditions:
Premium Listings are Free for the first ONE month. Additional one month free Premium listing if  5 approved reviews are published on the Listing Page, within the first month
At the end of the free period (including additional period, if any), member can choose whether to continue Premium Listing with Quarterly/Annual payment, or to downgrade to a Free Basic listing, with no payment required.
Each Member can have only ONE Free Basic listing at any time. If you need to add listings for multiple branches (locations), or in multiple main categories (eg in Hobby classes and Sports Coaching), then one or more listings must be purchased with the Premium Package.
A Member may add any number of Premium listings for multiple branches/locations or categories. Validity and renewal of Premium packages shall be as provided herein.
Free Basic listings do not have a fixed expiry or validity. If you wish to remove or cancel your listing, please write to us at [email protected]
A new free Premium listing cannot be added in the same category, and for the same business, during or after the validity of its free period (including additional period, if any). Any free premium listing added for an existing, or downgraded/deleted  premium listing, may be removed, at our sole discretion, without notice.
Adding multiple Basic listings from the same member account, or creating multiple member accounts to add multiple listings is not permitted. We periodically review and may remove such multiple listings, at our sole discretion, without notice.
For all business listings (both Basic and Premium), added or claimed by you,  you are solely responsible for all the content, including all images, text, videos, links or any other content posted on the listing page (excluding comments/reviews posted by other members), in accordance with the Kidwise Code of conduct  and Terms of use.
Premium subscriptions can be purchased on a per listing basis, with  Quarterly ( 3months) or Annual (12 months) validity.
Package price for Premium listings will be payable through Bank Transfer to "Gosolo Services Pvt. Ltd." only (details will be provided at checkout). The current price for Premium Quarterly package is Rs. 1899 per listing, and Premium Annual package is Rs. 5999 per listing.
Premium Listing packages will not be renewed automatically and timely renewal must be made to avoid downgrade (to Basic) or expiry.
Cancellations & Refunds:  For both Annual and Quarterly Premium packages, in case of cancellations within 7 working days of  payment (initial or renewal), please mail us at

[email protected]

requesting for a refund of the renewal fee paid. We shall process the refund on the payment gateway within 7 working days of your email. Cancellations made after this period, and anytime during the validity of the package (during initial validity or renewal), shall not be eligible for any refund for the remaining validity period.
We shall typically notify you on email about upcoming renewals. However, at times such mails may not be delivered so you are advised to track renewals and payments on "My Account" as well.
Package prices mentioned above exclude GST.  GST @ 18% shall be added in the invoice.
Kidwise reserves the right to modify, add or restrict the services, features or benefits for any Free listings, including existing listings, at any time, at its sole discretion, and without prior intimation.
For any queries about listings, payments, or for any suggestions, please mail us at [email protected]  or whatsapp/call us (10.00 am – 7.00 pm; Mon. – Sat.)  at  7499997910 and we shall be delighted to assist.
To see the steps to register, add your listing, and post in groups
Frequently Asked Questions